Welcome to Starkweather.com
-------------------------------------------
last updated 11/8/2011
The folks at otherpower.com came up to my place and helped me get the tower and turbine in the air! Here's some pictures of this epic event.
The base is in place and we are hammer drilling 1" holes in solid granite for the guy-wires.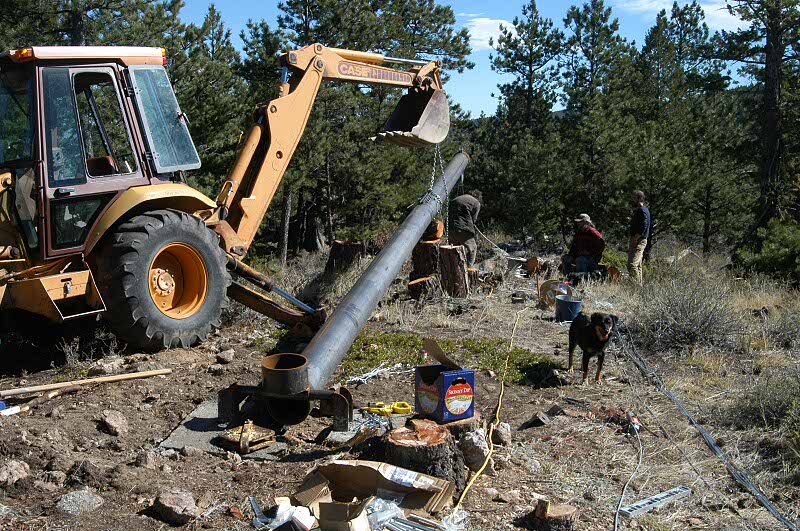 The first big step was to raise the gin pole. We finally got it up in the air (its 34' long).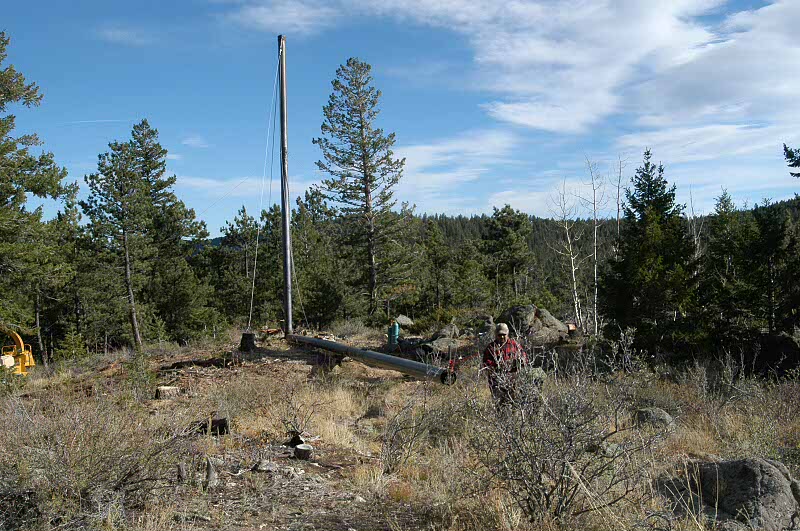 We put together the pipe for the main tower, along with the tower top and guy-wire connectors.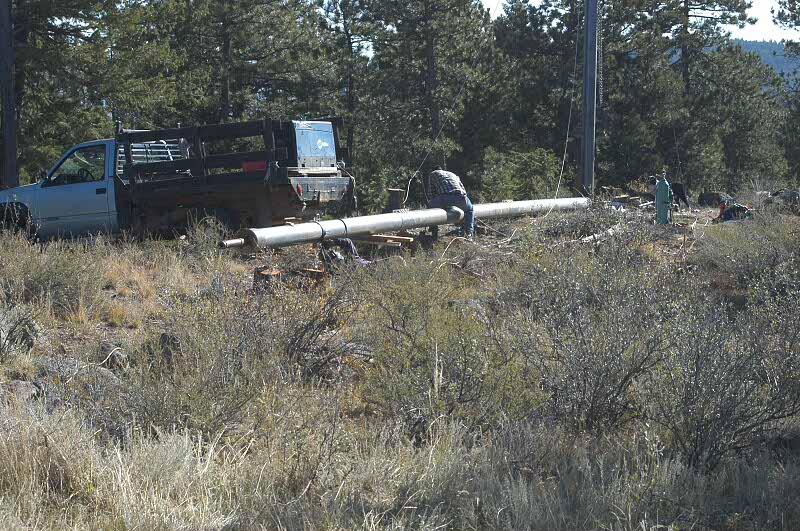 We welded on a pulley at the gin-pole guy-wire. George is giving Donny welding lessons.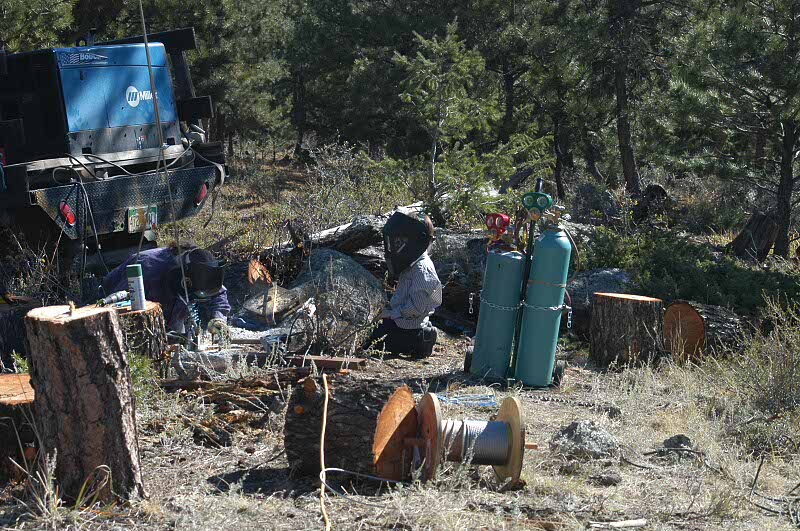 This is a test-raise of the tower without the turbine. The tower is 63' tall.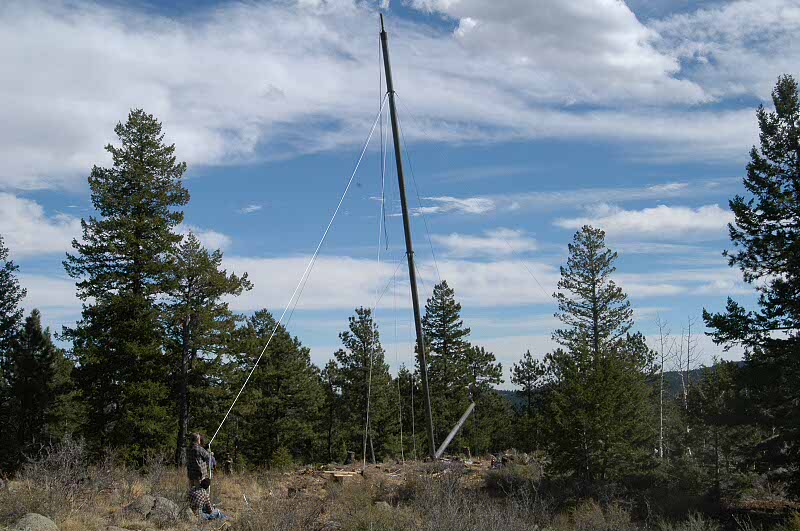 We used a bulldozer to move the gin-pole up and down with a dual pulley system.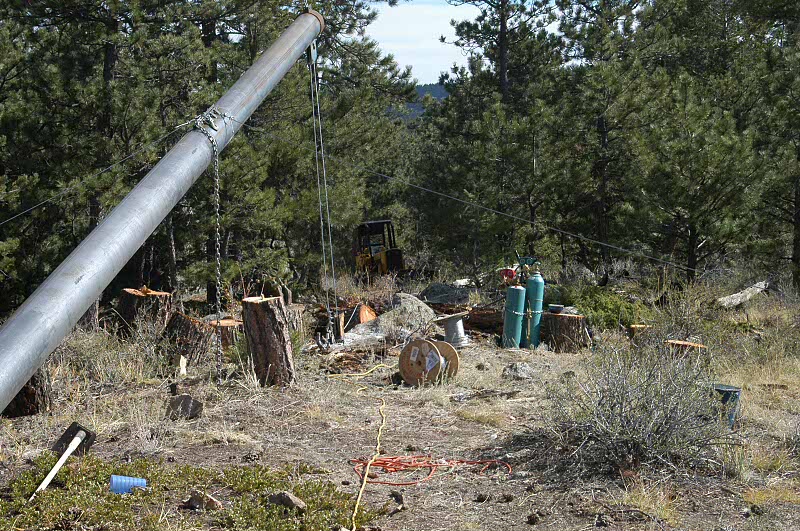 We balanced the blades. We're ready to let it fly!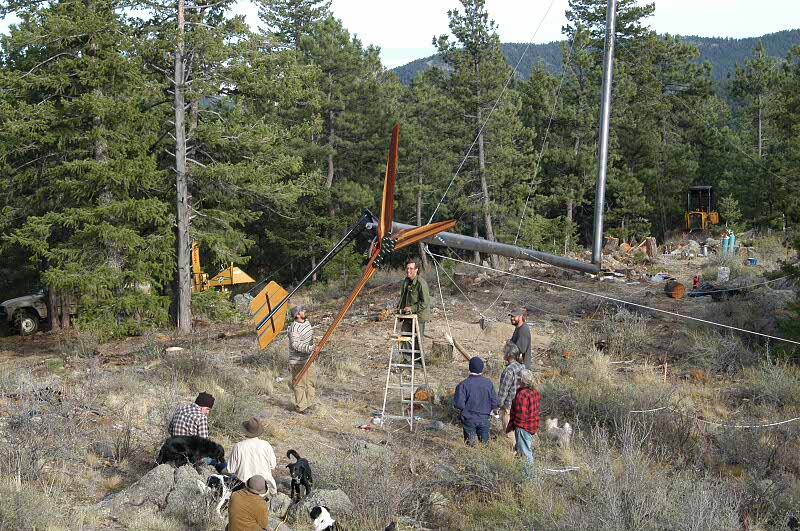 Up she goes! It was pretty windy, and we probably should have waited for a calmer day.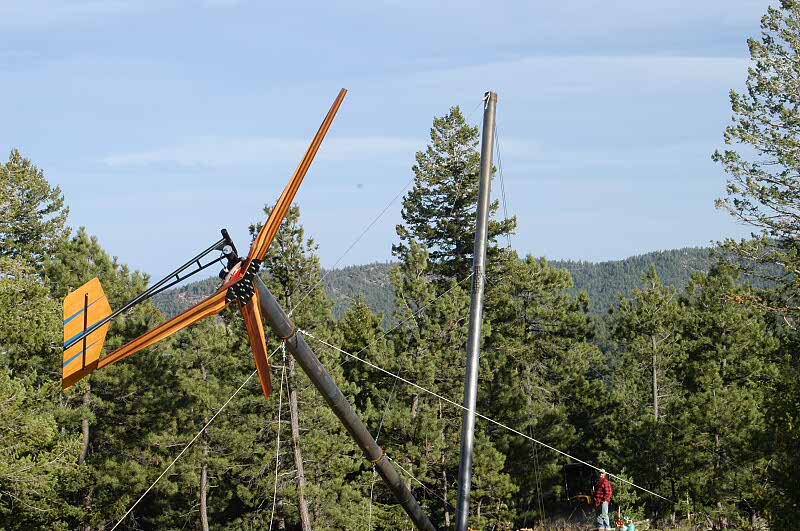 There it is with the tail furling the blades. It definately put out 3 KW in these winds!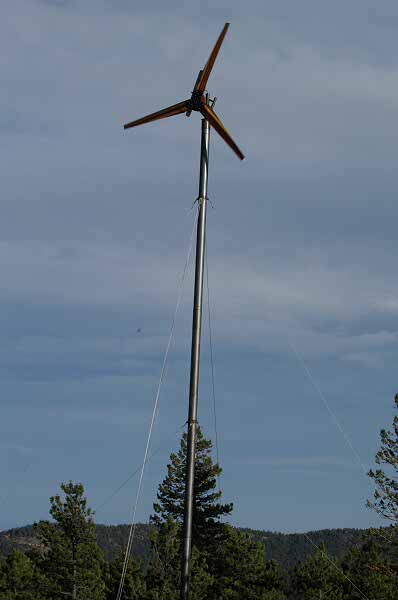 We got it up just as the weather was turning. People left in a white-out. Here's a picture on Monday, the second morning after the storm hit.
more pictures...
Rasmussen house construction, B.C.